I hope you are all keeping well.
I'm wishing you all a happy festive season and hope you can spend it with those you love. I think it's about time to give you an overdue update on what I've been up to. Thank you for reading.
Have a relaxing & healthy Christmas & New Year.
I look forward to seeing you in 2022.

Peace & Joy to all

Tom x
Culture is Ordinary
Celebrating the life & work of Raymond Williams
To mark the centenary of Welsh cultural critic, activist and educator Raymond Williams, I was commissioned by the

Raymond Williams Foundation

, with support from Arts Council Wales and the Lipman Miliband Trust, to work with esteemed film-maker Colin Thomas to make a short film designed to (re)introduce the idea of 'culture is ordinary' to contemporary publics. The short film brings together the stories of three Welsh youth groups –

Valleys Kids

,

Unify

and

Cwmni Bro

, discussing their own forms of cultural production and it's relevance in the context of their communities. The film included a new original score by

Kiddus

.



Working with Colin was a pleasure and great to learn from someone who has so much experience in film and television.

We launched the film on Sunday 7 November as part of the Festival of Voice at the Wales Millennium Centre in Cardiff, with the screening being followed by a Q&A session featuring a panel of young people, many of whom were in the film. The discussion was lively, timely and productive, with the audience also getting involved. It led to a call for more screenings, collective discussion events and cross-context exchange on the theme of 'culture is ordinary' in other locations across Wales.
I would like to send huge thanks to Yusuf, Shawqi, Kiara, Lleucu, Gwenlli, Miranda, Phoebe, Kiddus, Nirushan, Amber, Steph, Nick and of course Colin.
Culture is Ordinary panel discussion featuring Kiara, Nirushan, Yusuf, Amber & Lleucu.
Photograph courtesy of Shawqi Hassan.
Gentle/Radical & Turner Prize

I've been blessed to contribute to Gentle/Radical's presence at this years Turner Prize. Having worked with the collective on an ongoing project connecting Riverside and Palestine, the intensive process of delivering G/R's exhibition and contributions was genuinely refreshing – it was a collective effort, with the joy of working alongside people who share my ethics and values, who I can learn from, listen to and help, work and stand for – thank you Rabab, Mary-Anne, Laura, Divya, Rachel, Tony, Samson, Ahmad, Roseanna, Stephen, Ben, Melissa, Adeola, Anushiye, Isabel and Sonia.
It was a contentious Turner Prize, with challenging press from the establishment – in some way their views felt a world away from what Gentle/Radical stands for, why it exists and what it is delivering, both now and in the future. Dylan Moore wrote a really lovely review in the National, the Welsh online newspaper, BBC Radio Wales Arts Show did a programme entirely on the Turner Prize featuring Rabab, Roseanna and I, and excerpts were used for Radio 4's Front Row. There is also a short video feature with BBC Wales here.
The exhibition featured filmed letters to one another, revealing different concerns and preoccupations – diaspora, identity, belonging, different articulations and navigation of community, queerness, motherhood, loss, grief, struggle, liberation. My own letter, a conversation between myself and Ahmad, touched on issues of grief, loss and IBS.
The exhibition runs until 12th January at the Herbert Art Gallery & Museum in Coventry.
Beast of Bala
at Imagining History: Wales in fact and fiction exhibition
1 Nov – 17 Dec 2021, Pontypridd Museum & USW
Curator Chris Nurse invited me to be a part of the Imagining History: Wales in Fiction and Fact exhibition this Autumn. This was a great opportunity for me to realise a display of my work about the Beast of Bala after the work has been sat in boxes for a decade.

Notes from the exhibition:
Thomas Goddard, cryptozoologist, investigator, collector, and obsessive has been gathering research and recordings of 'Teggie' the Beast of Bala since 2012. Goddard's shed, which has been carefully transported from the edge of Bala Lake and resurrected in the gallery, houses an accumulation of archival and first-hand footage, news clippings, interviews, sound recordings, research notes, drawings and diagrams, all of which bit by bit evidence proof of this mystical creature. Goddard believes that the low profile assigned to the Beast of Bala is connected to Welsh identity and a lack of self-confidence in us as a nation, due to years of oppression. Where, he asks, is the nous to turn 'Teggie 'into a tourist attraction. Surely the internet provides enough oxygen to support a 'Teggie 'alongside the Welsh dragon. Often, in our information rich age, we seem unable to distinguish fact from fiction, prone to brainwashing, radicalisation, even religious fervour, desirous to believe unconditionally in something unseen. On an individual level Goddard believes the searching for 'something 'has the potential to ground him and reconnect him to the Welsh landscape.
Artists also in the exhibition – Radha Patel, Morag Colquhoun, Dawn Woolley, Naomi Leake, Susan Adams, Rachel Jones, Daniel Trivedy, Iwan Bala and others.
The exhibition closed on 17th December 2021 but if anyone would like to take the shed and its contents for a future exhibition, their garden or other let me know!
Installation image. Photography by Tiff Oben
TESTSPACE
My

'Flayed artists skin'

work was displayed on a washing line, as part of

Testspace

Washing Line exhibition. The

#wäscheleine

included Olivia Parr, Helen K Grant, Zanne Andrea, Martyn Cross, Dinosaur Kilby and others.
MOLEJOY 9 TO 5 COVER
Sarah and I worked with the awesome

Molejoy

to create a cover of their cover of 9 to 5.. part punk, part psycho-billy, part disco. Yes it's a special one!
GALERIE SIMPSON
HOME & AWAY TALKS
Thank you to everyone who is joining the Home & Away Talks on selected Thursdays each month. We've been lucky enough to feature some great artists already this season including Jason & Becky, Zoe Gingell, AJ Stockwell, Catrin Saran James & Tomos Williams. Jane and I set up the talks for artists to share their experiences, reflect on what they do and be honest about how it's going, creating an environment for listening and honest exchange.
Next up will be Elin Meredydd, joining us on Thursday 13 January from 7:30pm. In January we will also welcome Megan Broadmeadow on 20th & Mary Anne Roberts in conversation with Robert Evans on 27th.
You can find the full listings for 21/22 here.
DAY JOB
As well as my continued work on the Criw Celf programme, through my freelance work with Arts Active, offering free arts activity for young people aged 8 – 21, I've also been working with the Cultural Associates on a series of video recordings encouraging organisations to sign up for the

Kickstart scheme

across Wales, with Steph Bolt and the Cultural Associates – Arabella, Branwen, Chris, Fahadi, Kiara, Nirushan, Gwernan, Sahar and Janoš.
I'm also working with Zoe Li at
Yeovil Art Space
to develop a strategy and undertake research based practice for their YAY! Collective working with Natasha, Tara, Dawn and Claudiu.
Hell Hole
2020
Giclee print on 310gsm cotton rag matt paper
16cm x 17.5 cm
£30 unframed
Edition of 10
Gallery Hole
2020
Giclee print on 310gsm cotton rag matt paper
16cm x 17.5 cm
£30 unframed
Edition of 10
Others available too – enquire directly if you're interested!
CURRENTLY LISTENING TO..
Abdullah Ibrahim's Dream Time
CURRENTLY READING..
Dario Argento's FEAR
The One with all the gifs in…up-tom-date 19 July 2020
Home Schooling (as if somewhere down below a hand were knocking), Animation, 2020
Hello everyone,

Here are some of the most recent lockdown projects I've been working on. Get in touch!
Be nice to hear from you all
Tom x
Working from Home, Animation, 2020
I have been creating a series of short animations made up of icons and backgrounds drawn from early home computing.

I've been creating these during and directly referencing our indoor isolation during lockdown. These works depicting interiors and landscapes, are overlaid by a sense of idleness.
Last month I was invited by Natasha MacVoy to take part in her curatorial project the Fag Packet Gallery.

I focussed on the template of the cigarette packet as a space, form in itself. I created symbols using the UFO formations and inspiration from Star Trek to navigate the space as a tool for communication.

You can see the work here:
https://www.hermitprojects.com/thomas-goddard.html

Dear Mark, Dear Dom, Dear World, inkjet print on shiny paper, 2020
I was invited by Dominic Allen to collaborate with him on a project for Mark Pearson's DIY art space Tail of the Pup in East London.

Here's some text from Mark Pearson, Tail of the Pup, about the work I ended up making:

Thomas' animation and visual work for Tail of The Pup springs from a proposed collaboration and subsequent dialogue between himself and London based artist Dominic Allen. The conversation and the work finally presented here extends to thinking about such things as: the "effect of digital technology on our lived experience", the true immediate value of face to face to communication as opposed to a form that is sequential and reactive (therefore prone to misinterpretation and sometimes requiring the need for redaction), and the significance of an art practice that is embedded in and continuous with the culture and community it emanates from.

You can see the video and prints here:
http://www.tailofthepup.co.uk/Thomas%20Goddard.html

If you would like a printed version I have a limited number that I'll send out after redacting by hand. Just drop me an email and cover the postage. Thanks
I Saw Something Other, inkjet on paper, 2013
I made this a while back as a response to Sean Edwards' I Saw Something Else poster and have now got them printed in a small edition.

If anyone would like one or for that matter anything above please get in touch.
I have been invited to give a talk about my work by Bea Kayani as part of her The Artist Project Space this Thursday 23 July 1-2.30pm. I'll then take over their instagram

If you'd like to be come along then drop Bea a line here
SURVEY
Lansiad – Dydd Gwener 1 Chwefror, 6-9yp
Mae g39 yn falch o gyflwyno Survey, sef arddangosfa sy'n cyflwyno gwaith newydd gan 15 o artistiaid ledled y DU sydd ar ddechrau eu gyrfa. Wedi'i gychwyn gan Jerwood Arts, dyma ei adolygiad mwyaf o ymarfer celfyddydau gweledol cyfoes mewn 12 mlynedd o raglennu. Mae Survey yn mabwysiadu dull ansefydliadol o ddethol, gyda 35 o artistiaid ar ganol eu gyrfa yn enwebu'r artistiaid newydd mwyaf addawol sy'n gweithio heddi.
Ar agor 02 Chwefror 2018 – 30 Mawrth 2019
SURVEY
Launch – Friday 01 February,
6-9pm
g39 is pleased to host Survey, an exhibition presenting new works by 15 early-career artists from across the UK. Initiated by Jerwood Arts it is their largest review of contemporary visual art practice in 12 years of programming. Survey takes a non-institutional approach to selection with 35 mid-career artists nominating the most promising new artists working today.
Open Saturday 02 February – 30 March 2019
Chris Alton | Simeon Barclay | Hazel Brill | Flo Brooks | Emma Cousin
Joe Fletcher Orr | Thomas Goddard | Ashley Holmes | Lindsey Mendick
Nicole Morris | Milly Peck | Anna Raczynski | Will Sheridan Jr |
Rae-Yen Song | Frank Wasser
Soup Group
Saturday 9 February
at g39 12-2pm
I'll be presenting a series of my most recent video works with commentary which will open out into an informal discussion over a house soup. Free to attend and all welcome.
Dinas Powys Residency
Research is now underway for my residency in Dinas Powys, with Studio Response. I'll be working with the community to create a unique production exploring the history of the area and its fantastic residents.
Forest of Dean
Really pleased to be starting a new phase of work with the Forest of Dean, supporting research and development for a exciting new addition to the sculpture trail specifically for children and families. Watch this space for more info…
Wales in Venice
Working with Sean Edwards, Marie-Anne McQuay, Louise Hobson and the great team from Ty Pawb, I am developing the Learning Programme for this years Wales in Venice. Consulting with young people across Wales from the outset, a group will be brought together to co-produce the education packs responding to and interpreting Sean's work.
Criw Celf
Finally, a quick thank you to the young artists involved in Criw Celf Central South that currently have their work displayed at Campfa, Cardiff – very proud of you all.
We believe art is not a luxury but an essential part of our shared humanity, which begins in childhood. Participation in the visual arts gives young people a voice, offering critical tools for reflecting and interpreting the world around them and leads them to be more compassionate, creative and empowered adults.
Last chance to see the exhibition at Campfa, Cardiff, which closes this Saturday 2nd February 2019.
Live DVD Commentary, Is Dead (The Shrug Of God) At Jerwood Space On 10 Dec 7pm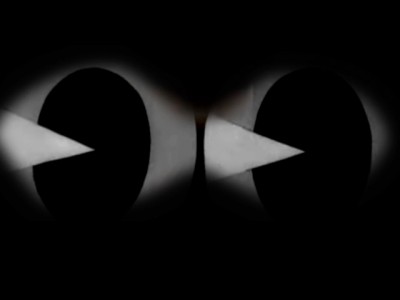 Jerwood Space, London
10 December 2018, 7pm
New Performance:
Live DVD commentary,
is dead (The Shrug of God)
I'll be presenting bonus content from my new video work, The word of mouse (grok your cornea gumbo), commissioned for Survey. Presented as a live DVD commentary, I will translate the video in real time, providing additional context to the analysis of our modern day condition through a series of micro-fictions, all the while tussling with digital omnipresence.
This new performance builds upon recent works which take the form of a 'self-interview', a process which allows continual questioning and re-evaluation.
The word of mouse (grok your cornea gumbo) reflects on our social and psychological experience of the digital age. Using the tropes of the coming of age genre, the video combines archival moving and still images from popular culture with an original score, to consider our lives as inextricably linked with the digital world, for better or worse.
This event is free to attend.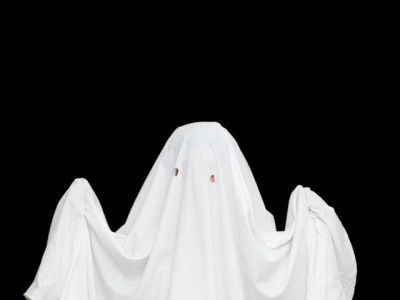 Survey at Jerwood Space, London runs until 16 December
Then touring to
g39, Cardiff
2 Feb – 3 Apr 2019
Bluecoat, Liverpool
Spring 2019
Baltic, Gateshead
5 July – 29 Sept 2019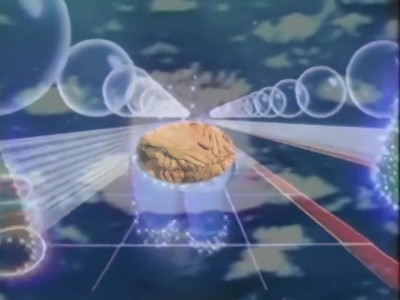 Still from The Word of Mouse (grok your cornea gumbo) 2018
Survey, Jerwood Space, London
3rd October – 16th December 2018
Private View: Tuesday 2nd October PM
Frieze Breakfast View: Tuesday 2nd October AM
I'm excited to announce the opening of Survey at Jerwood Space, London where I'm presenting a new film work – The Word of Mouse (grok your cornea gumbo). A major exhibition presenting new works by 15 early-career artists from across the UK, Survey will be feature artists including Chris Alton, Simeon Barclay, Hazel Brill, Flo Brooks, Emma Cousin, Joe Fletcher Orr, Ashley Holmes, Lindsey Mendick, Nicole Morris, Milly Peck, Anna Raczynski, Will Sheridan Jr, Rae-Yen Song and Frank Wasser.
Still from The Word of Mouse (grok your cornea gumbo) 2018
The Word of Mouse (grok your cornea gumbo) 2018
Presented as a dark yet humorous part coming of age film, part visual essay, The Word of Mouse (grok your cornea gumbo) combines archival moving images from popular culture to consider our lives as inextricably linked with the digital world for better or worse. Suspended in perpetuity, the work creates a collision between the chronology of digital tech development and a paralysed narrative which exists in past, present and future constructs.
This body of work, commissioned by Jerwood, poses a dystopian account of digital consumerism as a type of 'soft fascism'. The subject ultimately challenges us to face forms of manipulation and ignorance whether on a personal or global level, through mass media and economic-led propaganda.
Still from The Word of Mouse (grok your cornea gumbo) 2018
Survey on UK Tour
The following locations have now been confirmed for the tour of the Jerwood's exhibition Survey. Hope you can join us!
g39, Cardiff: 2nd February – 3rd April 2019
Bluecoat, Liverpool: Spring 2019
Baltic, Gateshead: 5th July – 29th September 2019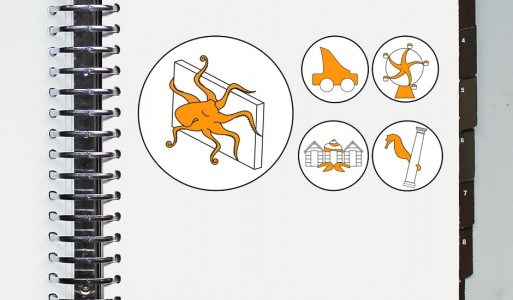 Barry Island Graphics Manual, 2018
PARADE!
Celebrate the official switch on of the 'Pillars of Light' at Barry Island's Western Shelter
Friday 11 May from 8:30pm
I've been working with Sculptor Simon Fenoulhet on a public art project for Barry Island's Western Shelter. It will culminate in a parade and the big switch on of the new light installation – Pillars of Light, this Friday from 8.30pm.
Alongside Simon's light installation, a range of community engagement sessions have been held and supporting design material developed to give the project a unique identity. The latter has included the creation of logos to define the important public monuments on the island and a map to guide visitors. Keeping the tradition of the seaside souvenir alive, torches and badges have been designed as well as a commorative leaflet that can be picked up on the day.
The project has involved working with local community groups including Barry Island's Butlins Redcoats and Barry Hookers as well as with the local schools.
The project was commissioned by the Vale of Glamorgan Council with support of Arts Council of Wales.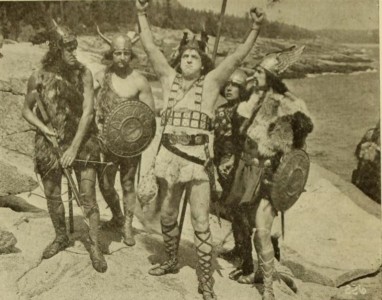 Still from The Queen of the Sea (1918) directed John G Adolfi
The Queen of the Sea commissioned for STAMP Caernarfon this June
The Queen of the Sea, has sailed daily up the Menai Straits since 1937, run by the Jones family. In the Year of the Sea, to honour the family and the boats continued service on the water, in just 48 hours I will remake the lost American fantasy film Queen of the Sea (1918) with members of the community and collaborators.
All that survives of the film is the plot, which we will use to create our repurposed master piece. Defining the film schedule, assembling the cast, producing costume, writing a script, recording sound and moving image on the hoof, all will be brought together into a broadcast-able film that will be screened in an exhibition and/or webcast. Created on location, the film will be set between the Menai, the town and the Castle, with ongoing shooting.
Rather than being nostalgic, this is a frenetically paced, part improvised, impulse driven cluster shoot. It will celebrate two heroine Queen's of the Sea.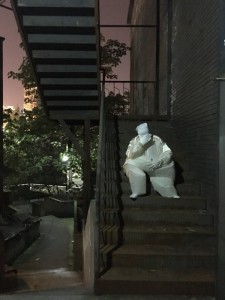 Still from Journey to the Clouds (2017) performance film
Selected for Jerwood Survey at Jerwood Space, London
Dates: 3 October – 16 December 2018
Private View: 2 October 2018
I'm pleased to announce I have been selected for Jerwood's Survey exhibition this October. For the exhibition, Jerwood Charitable Foundation has commissioned new work, which I'll be presenting as one of 15 early-career artists from across the UK.
'Survey provides its largest review of contemporary art practice in its 12 years of programming, spanning a breadth of disciplines. [..] coinciding with Frieze London 2018, Survey takes a non-institutional approach to selection with 35 mid-career artists – including Bedwyr Williams, Ryan Gander, Andy Holden and Rachel Maclean – nominating the most promising new UK artists working today. Finalised from a long-list of 72 artists, narrowed down to 15 by a panel including Jerwood Visual Arts' Head of Programme Sarah Williams, Survey provides a comprehensive overview of diverse contemporary practices via the 15 artists' new works commissioned by Jerwood Charitable Foundation. Working with artists within the first five years of their practice, the establishment of Survey affirms Jerwood Charitable Foundation's position as a leading authority on "ones to watch", whilst supporting peer-to-peer advancement and the development of emerging artists. The exhibition also responds to growing demands for artistic support networks beyond the recognised educational framework.
Exhibiting artists include: Chris Alton, Simeon Barclay, Hazel Brill, Flo Brooks, Emma Cousin, Joe Fletcher Orr, Thomas Goddard, Ashley Holmes, Lindsey Mendick, Nicole Morris, Milly Peck, Anna Raczynski, Will Sheridan, Rae-Yen Song and Frank Wasser.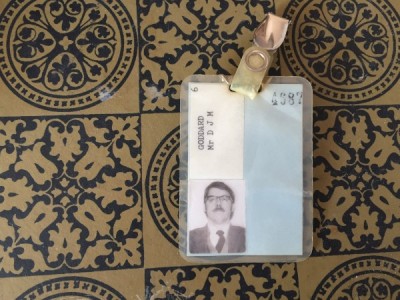 Rest in peace Dad.
Thomas Goddard | URRA Residency – Argentina | Public Art Commission w/ Studio/Response & Waterstones Home |
December 2017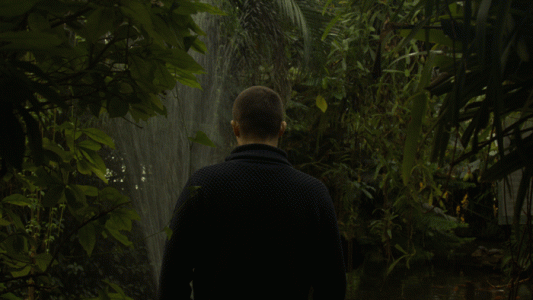 URRA Tigre Residency
I'm heading to Argentina tomorrow to the URRA residency in Tigre. Check my instagram for images of me swimming up the delta chased by capybaras and other life changing imagery.
I'll be there together with a group of artists – Marianna Simnett, Fantine Andrès, Cecilia Luján, Dani Zelko, Santiago Fredes and Sarah Davies to live and work in the neighbourhood of Tigre for 5 weeks.
Public Art Commission
I'll be working as artist in residence with public art commissioner Studio/Response and Waterstone Homes. I will be working closely with the community at Chapters, a new development in Dinas Powys.
The nature of the public art, which could cover anything from physical sculptures and building designs, to the development of community facilities and events, will be determined through a series of creative activities which will garner the thoughts of local people on how the area can be improved.
Taking place over the course of 12 months across Dinas Powys, the project will enable residents to benefit from the commission by encouraging them to play an active role in improving both their own wellbeing, and that of the wider community.
//////////////////////////////////////////////////////////////////////////////////////////////////
Thomas Goddard | Idle Hands are the Devil's Workshop at Experimentica 17 |
March 2017
Idle Hands are the Devil's Workshop
for Experimentica17, Chapter Arts Centre, Cardiff
EXPERIMENTICA is Chapter's annual festival of live art and this year is talking about Secret Language: class, cool and secret codes; artspeak, textspeak and slang. Who gets to choose what's in and what's out? What are the invisible languages that govern our lives?
IDLE HANDS ARE THE DEVIL'S WORKSHOP is my new performance developed in collaboration with choreographer James Hadaway and students from Stanwell School's performing arts course. Presenting hands as the protagonist and performer, an abstracted tragi-comedy performance will use movement techniques such as finger tutting to render familiar forms as beautifully disembodied.
The work will expand upon my short film Idle Hands are the Devil's Play Thing, to be screened during the performance, which combines archival footage of busy hands, from scrolling and tapping to smoking and fanning, to consider the social, psychological and emotional contexts of these movements and activities.
Idle Hands are the Devil's workshop
(work in progress)
2pm, Sunday 2 April 2017
Common Room, Chapter
Book now
Idle Hands are the Devil's workshop
(full performance)
8pm, Saturday 8 April 2017
Seligman Theatre, Chapter
Book now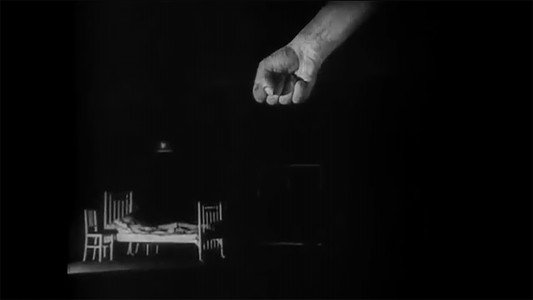 //////////////////////////////////////////////////////////////////////////////////////////////////
Thomas Goddard | The Chambered Cairn Premiere | Parc Le Breos Manual PDF ready |
September 2016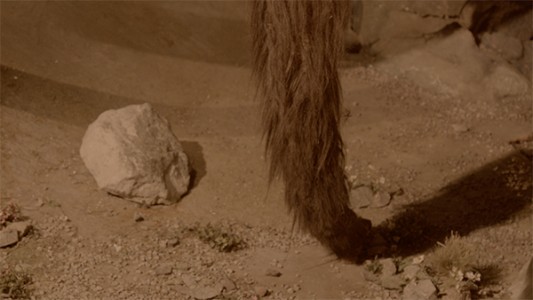 Premiere of The Chambered Cairn
I'm delighted to invite you to the premiere of my new film, The Chambered Cairn, screening at intervals during the afternoon of Saturday 17th September, 12pm-3:30pm, at La Charrette, Gower Heritage Centre.
The screening is the final chapter of my residency with Cadw at the Neolithic Burial Chamber which included a 6 month integrated social engagement programme and Graphics Manual for the Parc le Breos area. Touching on themes of migration, survival and human intervention, the film uses footage shot throughout the project to create an epic journey which questions the impact of human development.
Made in partnership with Community First groups across the Swansea area, Dryad, Forest Schools and Gower Unearthed.
This project was funded and supported by Cadw, The Gower Landscape Partnership, Arts Council for Wales, Welsh Government, Heritage Lottery Fund, National Trust, Natural Resources Wales, City and County of Swansea, Cardiff University's Guerrilla Archaeology, Amgueddfa Cymru and Gower Heritage Centre.

Still from The Chambered Cairn, 2016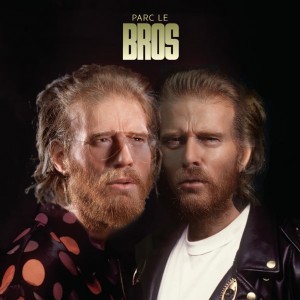 Parc le Bros The Rebrand, 2016
//////////////////////////////////////////////////////////////////////////////////////////////////
Thomas Goddard | Crow Jane Blues at Spike Island | Chew Chew screened at Whitchapel, Home, Northern Charter and Nottingham Contemporary | The Chambered Cairn screening at La Charrette |
Crow Jane Blues open at Test Space, Spike Island
2nd – 29th July (Preview Friday 8th July 6-9pm)
Happy to announce my new solo exhibition has now opened at Test Space, Spike Island. The preview of Crow Jane Blues on Friday 8th July 6-9pm, will be accompanied by a performance.
Chew Chew, 2016
Chew Chew at Whitechapel Gallery, London
Thursday 7th July 6pm
My film Chew Chew will be screened at the Whitechapel Gallery, London on Thursday 7th July from 7pm as part of Selected VI.
"… if you're in search of something experimental, intriguing, challenging, perhaps even perplexing… think of this as a lucky dip, perhaps containing a future Turner Prize winner." – The Guardian
Nominated by the artists shortlisted for the Film London Jarman Award 2015, Selected brings together some of the best work from early career film and video artists from the UK in a vibrant programme of recent artists' moving image.
Screening Programme:
The Northern Charter, Newcastle Upon Tyne – Wednesday 13th July
HOME, Manchester – Thursday 14th July
Nottingham Contemporary, Nottingham – Tuesday 26th July
The Chambered Cairn
Screening at La Charrette, Gower on Saturday 17 September
Made during my residency at Parc le Breos, site of a neolithic burial chamber in the Gower, Wales, the film explores our evolution to the British Isles considering migration and the impact of our development from hunter-gatherer to agriculture and domestication. Captured during the course of the residency, the film includes footage taken during the multiple workshops carried out with community groups from across the region and features historians, academics, conservationists and crafts people with expert knowledge of the local area and its exciting neolithic past.
The short film will be screened at the smallest cinema in Wales, La Charrette which sits within the grounds of Gower Heritage Centre, on Saturday 17 September.
This project was made possible with support from: Cadw, Arts Council of Wales, Welsh Government, Gower Landscape Partnership, City and County of Swansea, Heritage Lottery Fund, Natural Resources Wales, National Trust, Cardiff University.
//////////////////////////////////////////////////////////////////////////////////////////////////
Thomas Goddard | Europa at Transition Gallery | Crow Jane Blues at Test Space, Spike Island | Q&A at Watershed, Bristol |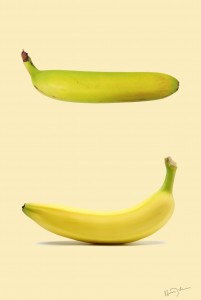 Boris is Bananas, 2016
NOW
Boris is Bananas presented in Europa at Transition Gallery
Opening Tuesday 14 June 6-9pm
From this coming Tuesday I will be presenting a series of 5 postcards in Europa, a group exhibition at Transition Gallery looking at what Europe means to the artists involved in the weeks before and after the EU Referendum.
Participating artists include Delaine Le Bas, Alex Pearl, Matt Rowe, Corinna Spencer, Helen Stratford, Lawrence Bradby and more.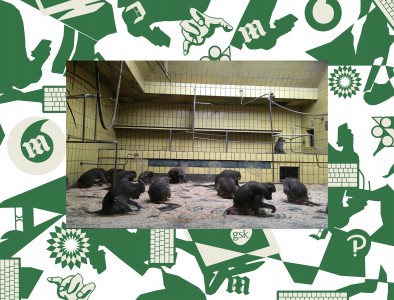 #YOLO, 2016
NEXT
Crow Jane Blues at Test Space, Spike Island
Preview Friday 8th July 6-9pm
My new solo exhibition at Test Space, Spike Island will now be open from Saturday 2nd to Friday 29th July. The preview date has now been amended to coincide with the opening of Stuart Whipps exhibition Isle of Slingers on Friday 8th July 6-9pm.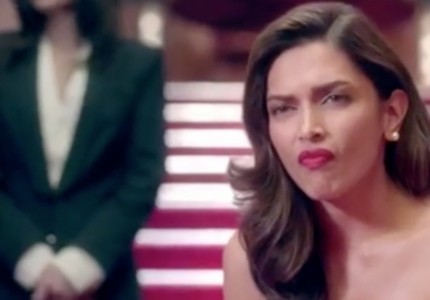 Chew Chew, 2016
NEXT
Chew Chew at Watershed, Bristol – Q&A, Tuesday 28th July 6pm
I will be discussing my film Chew Chew at Watershed, Bristol on Tuesday 28th July from 6pm as part of a Q&A with Selected VI.
"… if you're in search of something experimental, intriguing, challenging, perhaps even perplexing… think of this as a lucky dip, perhaps containing a future Turner Prize winner." – The Guardian
Nominated by the artists shortlisted for the Film London Jarman Award 2015, Selected brings together some of the best work from early career film and video artists from the UK in a vibrant programme of recent artists' moving image.
//////////////////////////////////////////////////////////////////////////////////////////////////
Thomas Goddard | Chew Chew presented at Whitchapel, CCA, PAC, Chapter & Watershed | Jarman Award Selected VI | Brando Live at China Performance Festivals |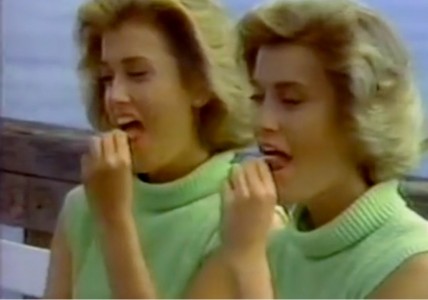 NOW
CHEW CHEW presented as part of videoclub's Selected VI
My short film Chew Chew, originally created for the 2015 Plymouth Art Weekender, has been chosen for this years Selected -'Nominated by the artists shortlisted for Film London Jarman Award 2015, Selected brings together some of the best work from early career film and video artists from the UK in a vibrant programme of recent artists' moving image.'
You can catch the programme, featuring artists such as Charlie Tweed and Paul Rooney, at venues across the UK from May-July including Whitechapel Gallery London, CCA Glasgow, Plymouth Arts Centre, Chapter Cardiff and The Watershed Bristol. (Click here for full details)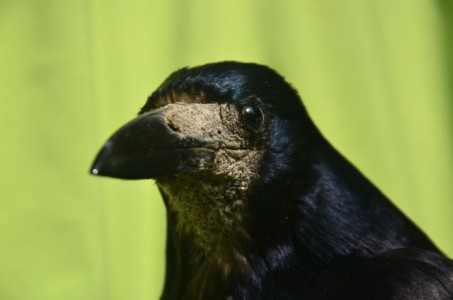 NEXT
Crow Jane Blues at Test Space, Spike Island
I'm happy to announce my new solo exhibition at Test Space, Spike Island will be taking place 1st-17th July. Using the prophetic figure of the crow, Crow Jane Blues explores issues of hierarchy, power, wealth imbalance and control through installation, text, imagery and performance. Look forward to seeing you at the opening on 1st July.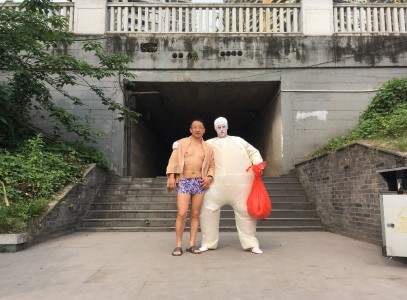 RECENT
BRANDO LIVE in China, April / May 2016
This is me during the filming of BRANDO LIVE in China. The trip included three performances; the first at Up-On Live Art Festival, Chengdu curated by Zhoubin & Lan Qingwei, Director of MOCA, Chengdu, secondly at Chongqing Live Art Festival as part of the Regeneration + Expansion exhibition curated by Qing Cai in the Changjilang Contemporary Art Museum in Chongqing, China.
//////////////////////////////////////////////////////////////////////////////////////////////////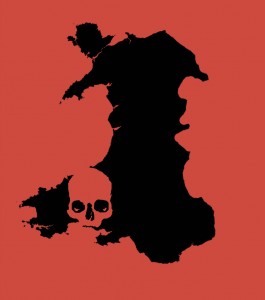 Spring Equinox at Parc le Breos, Event poster, 2016
Spring Equinox Celebration – Saturday 19th March
Join us at Parc le Breos for a hands-on archaeology and art open day next Saturday 19th March, from 11am – 4pm. The penultimate event of my six month residency at the site, the day will include demonstrations and activities of Neolithic crafts, food and history. An evening stargazing event will round off the day from 7:30pm – 11pm.
Following an intensive period of research and workshops with the local community, the residency will culminate in a short film, produced in collaboration with community first groups, which juxtaposes the impact of Neolithic and contemporary cultures on our landscape, suggesting our return to a greater connection with the natural world.
For directions to Parc le Breos, please click here.
Project partners:
Cadw, Arts Council of Wales, Gower Landscape Partnership, Cardiff University, Welsh Assembly Government, Swansea City Council, Gower Heritage Centre, Heritage Lottery Fund, National Trust, Natural Resources Wales.
Other Events
– New performance pieces to be presented at UP-ON Performance Festival, China from 25th-29th April, Chengdu and 2nd-3rd May, Chongqing, supported by Wales Arts International.
– Artist Talk as part of PAC Home at Plymouth Arts Centre on Thursday 12th May, 6pm.
– Efford Sign Project Community Event to celebrate the installation of the four heritage signs, Friday 13th May in Efford, Plymouth.
//////////////////////////////////////////////////////////////////////////////////////////////////
Thomas Goddard | An Interview with at Experimentica 15 | Efford Heritage Sign project w/ Take Apart | Be More Brando closing at MOSTYN |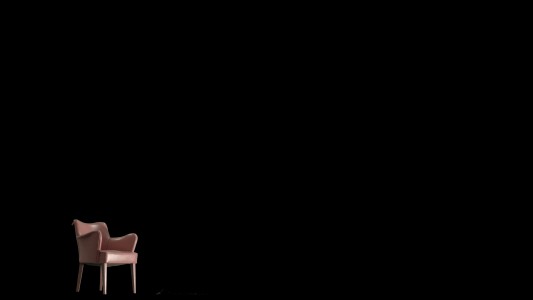 Live art extravaganza, Experimentica, starts this Wednesday at Chapter in Cardiff.
I'll be interviewing myself as part of the festival; a narcissistic and ego ridden premise if ever there was one.
I aim to turn the interview process into a ventriloquist play, a confessional. Creating a synergy with the theatre of the absurd, the performances will draw on the ideas of Foucault and the disappointment evident in the contrived 'male' artistic ego, a character wrongly but commonly accepted as genius. The call and response, ventriloquism and doubling in this project also echoes Kevin Atherton's In Two Minds, a two monitor video installation at the Serpentine in 1978 which Atherton updated in 2006 by substituting a new set of answers.
Catch An Interview with…
Friday 6th November, 4pm in Media Point
Sunday 8th November, 12pm in the Cinema
To get you in the mood why not have a read of my interview with myself on CCQ online or watch the interview I took part in with the good folks at Chapter, Megan and Graham.
Check out the fantastic programme and get yourself some Experimentica 15 festival tickets here. Hopefully there are still some left.
Wed 4 — Sun 8 Nov
KATHRYN ASHILL, GEORGE BARBER, RICHARD BOWERS, TIM BROMAGE, GARETH CLARK WITH AGNIESKA BLONSKA, TOM CASSANI, HOLLY DAVEY, SIAN ROBINSON DAVIES, GABRIEL DHARMOO, KARIN DIAMOND & DUNCAN BETT, DOG KENNEL HILL PROJECT, DOPPELGANGSTER, SARAH DUFFY, TIM ETCHELLS, THOMAS GODDARD, HARANCZAK/NAVARRE, SAM HASLER, ANNA NATT, ROSA NUSSBAUM, PHIL OWEN & PHIL HESSION, PME-ART, MIKE PEARSON, JOHN ROWLEY & IAN WATSON, SLEEPDOGS, BEN TINNISWOOD & TRACY HARRIS, AARON WILLIAMSON, GREG WOHEAD & RACHEL MARS, DAWN WOOLLEY
Efford Heritage Sign
I'm excited to announce my appointment as lead artist on the Heritage lottery funded Efford Heritage sign project – an initiative to redesign and install the Efford Pub Sign, working with the local community and pupils from High View School.
I'm looking forward to working with Kim, the Take Apart team and the unique Efford community.
And finally…
Be More Brando my installation at MOSTYN, is closing on 6th November. So it's your last chance to see the show and get yourself a Be More Brando print for Christmas!
//////////////////////////////////////////////////////////////////////////////////////////////////
Thomas Goddard | Chew Chew at Plymouth Art Weekender | Artist in Residence at Parc le Breos |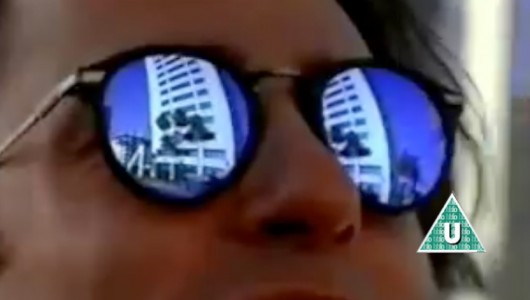 Still from Chew Chew, 2015, Video and text, 2mins 20secs
Plymouth Art Weekender
Chew Chew, my new film commissioned for Plymouth Art Weekender will be screened as part of What were you looking for? a series of irreverent short films on the Big Screen on Armada Way.
Using Plymouth produced Wrigleys chewing gum as its foundation, Chew Chew shows men and women chewing and exchanging glances hinting towards something sexually charged that is unspoken as well as looking at the restriction and bias of gender in advertising and the effect that has on us. The film has the quality of a betamax video that's been left out in the rain as a passing swipe at our notions of beauty.
The programme includes David Shrigley, Bedwyr Williams, David Blandy, Fiona MacDonald, Laura Denning, Bruce Asbestos, Juneau Projects, Pat Flynn, Colin Priest, Laura Hopes, Carl Slater, Andrew McDonald, Darren Banks, Dave Bevan and was selected by Festival Coordinator, Gordon Dalton.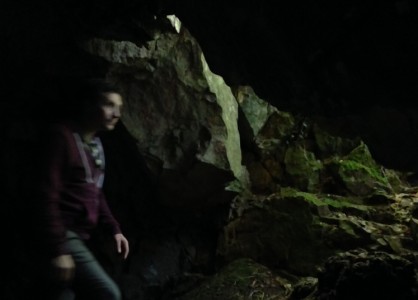 Get Neolithic
I will be artist in residence at Parc Le Breos, a Neolithic Burial Chamber in Gower.
Read my Q&A with Cadw's Heritage and Arts Manager, Dr. Ffion Reynolds here
//////////////////////////////////////////////////////////////////////////////////////////////////
Thomas Goddard | Be More Brando at MOSTYN |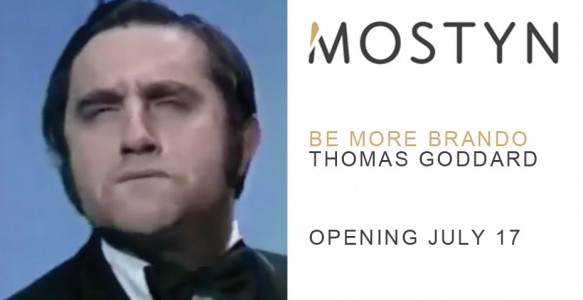 Join me on 17th July at MOSTYN, Llandudno where I'll be revealing my new work Be More Brando as part of MOSTYN's Uprisings programme in Gallery 6. The exhibition will feature two new film works, an installation and a limited edition print (below) which will be available to purchase. The accompanying booklet for the exhibition will include a new text based work – An Interview with Thomas Goddard, by Thomas Goddard.
Opening concurrently at MOSTYN will be a major exhibition of Camille Blatrix and the Women's Art Society II.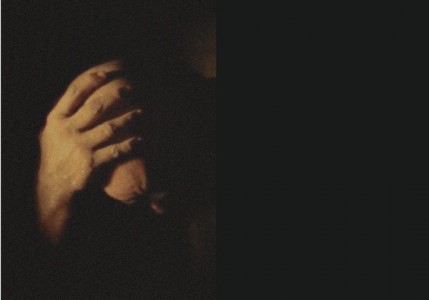 Be More Brando, 2015, giclee with letterpress, 50cm x 70cm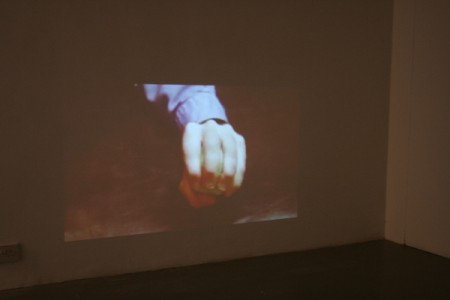 Still from MACHO, 2015, Film, 3 mins
Last month I finished the Standpoint Futures residency with the exhibition Bad Wolf – a show about the nature of truth featuring eight new works, including MACHO (above) and Hand of Jimmy Savile (below). You can read my blog posts here about the fantastic time I had in London. If you would like a full set of images from the show and links to the new films then please get in touch.
Looking forward to seeing you at the MOSTYN opening this Friday.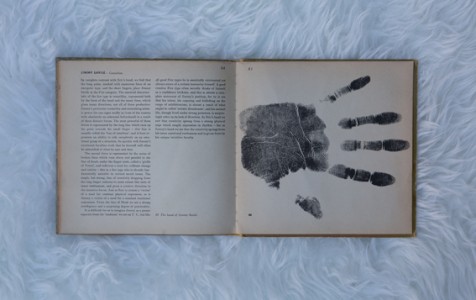 Hand of Jimmy Savile, 2015, Lightjet C-Type print, 60.9cm x 50.8cm
//////////////////////////////////////////////////////////////////////////////////////////////////
Thomas Goddard | Standpoint Futures event | An Interview with Thomas Goddard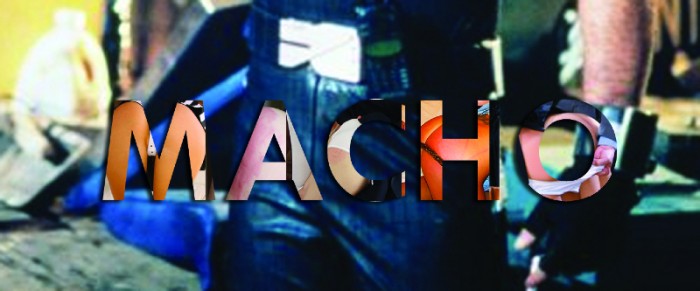 (Tom was asked to send some thoughts about his time at Standpoint and the event on 10th June. This is his response, unedited.)
It is always about a line between fact and fiction. What is the truth? You can't handle the truth! Oh don't start that again…
It's looking at the idea of representing Wales. Flattered.
Realising that getting to any milestone is about an accumulation of help and support, about collaborating it's not just about you. F*ck the idea of genius. That's what Cerbydwas about. Showing the similarities between people, not dividing them. Against the idea of a messiah. Against the idea of eulogising artists and turning them into Jesus. Against the idea of David Bowie. David Bowie was great because of the amazing people he worked with that complemented him.
So I'm working with past collaborators on some of the pieces. The mentoring for Standpoint and Creative Wales is an accumulation of that perhaps.

Still from Impression of a woman figure, 2015
Taking place at Standpoint Gallery, London, Standpoint Futures Residencies are for emerging/mid career artists, designed to be flexible and responsive to the project, needs and desired outcomes of individual participants. The residency's chief aims are to provide high quality, individualized opportunities to develop the artist's practice and career, and to integrate London and the regional UK art world to promote access and the exchange of ideas.
Standpoint Futures 2015 includes Zoe Williams (Scotland), Collette Rayner (Fenton Arts Trust), Thomas Goddard (Wales), Brian J Morrison (England)
Standpoint Futures is supported by Arts Council England, Arts Council Wales, Creative Scotland and the Fenton Arts Trust.
We would also like to acknowledge our regional partners with whom we run the programme and select artists: Chapter, Mostyn, Peacock Visual Arts, Exeter Phoenix and Grand Union.
//////////////////////////////////////////////////////////////////////////////////////////////////
Thomas Goddard | Creative Wales Award 2015 | Standpoint Futures Residency | WanderBox at Elysium | g39 Unit(e)

Still from Bulletin, 2014, HD, black and white and colour, 13mins 53secs
Happy Richard Gere!
I was very pleased and honoured to receive a Creative Wales Award at Y Ffwrnes, Llanelli on 4 December 2014. My Creative Wales year will begin in April 2015 and I am looking forward, with excitement, to this dedicated time to focus solely on my practice. Under the support of two fantastic mentors I will primarily be looking at ways to bridge the gap between my film and education work. I would like to take this opportunity to thank everyone who has supported me over the years and to extend my congratulations to the other award winners.
I am currently resident at Elysium Gallery in Jo Marsh's WanderBox between Monday 5th to Friday 9th January 2015. During this time I have set up WanderBox up as a confessional and will be creating new films using the confessions as source material. WanderBox will remain on display, housing an exhibition of the work produced during the residency, until Saturday 25th January.
WanderBox: Austerity Disco
There will be an Austerity Disco at Elysium from 8.30pm on 17th January – a special event presented by Art's Birthday, Wales + Wanderbox.*
Elysium Gallery, 16 College Street, Swansea, SA1 5BH
Saturday 17th January, 8.30pm
Opening times Weds – Sat 12-5pm
Exhibition continues until 24th January
*Austerity Disco will include: No snacks, caffeine-free drinks, xmas leftovers, one battery powered music system (batteries half empty) and an intermittent fading light. Everyone will be invited to have their ears painted on the night. We will use the fold down desk on WanderBox for a really crap buffet.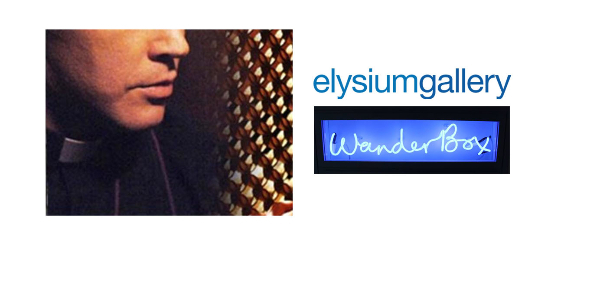 Confession is Open, 2015, Wanderbox/Elysium
//////////////////////////////////////////////////////////////////////////////////////////////////
Thomas Goddard | The Farthest Point… and Bulletin screening at Fourth Wall Film and Cardiff Contemporary |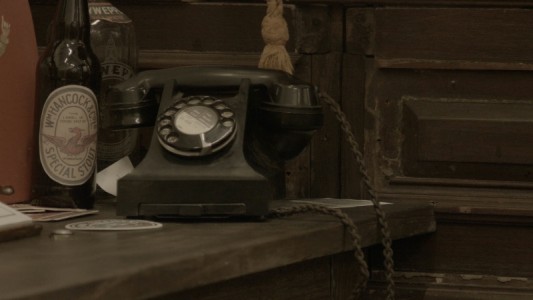 Still from The Farthest Point of Navigation…with an idea at the back of it, HD, Colour, 48mins 23secs, 2014
I'm back home at last as Barnaby Dicker and I safely navigated our recent performance at Porter's bar as part of Fourth Wall Film Festival and Cardiff Contemporary. In an Um Bongo enlightened atmosphere Marlow and Conrad recounted their vivid TaweTaffelogue with critics reporting that we 'Kong'd' it!
In Cardiff this weekend you will be able to see some of that journey in the finale of Fourth Wall – but you'll have to be quick or you'll miss it!
Bulletin, my reimagining of the news during my residency at BBC Wales shadowing Owain Clarke Health Correspondent, will also be screened. Top stories include: Office interiors, Tiananmen Square, Beijing Olympics Opening Ceremony, Egypt revolting, Boko Haram, Rik Mayall, Iguazu falls flooding, 2,000 nepalese tree huggers over a backdrop of oppression, revolution and privatisation.
TFPNWAIATBOI
Bulletin
Opening today at Panopticon
6-7 St Davids House, Wood Street, Cardiff
12pm-6pm
Through till Nov 1st
//////////////////////////////////////////////////////////////////////////////////////////////////
Thomas Goddard | Beast of Bala in TOMTOM at MODEL for Liverpool Biennial |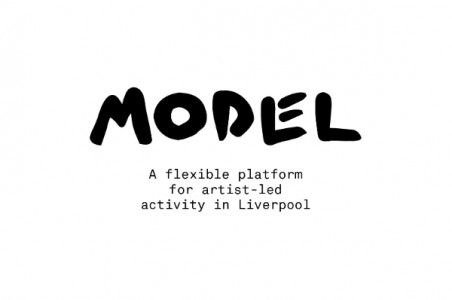 This weekend, as part of our current exhibition TOMTOM, MODEL will be sending Tom Goddard 'Back to Bala' where he will take full control of our twitter account for the duration of his stay.
Tom knows a thing or two about monsters after watching Jurassic Park at least 3 times and today he will travel back to meet with a host of Bala celebrities, with prizes for the first to identify them!
On Saturday 20 September you'll be able to tweet the course of his route as Tom traverses Bala Lake (think Knightmare!) and on Sunday 21 September between 7pm and 9pm Tom will be answering your questions about going back and hunting the beast.
#tweetthebeast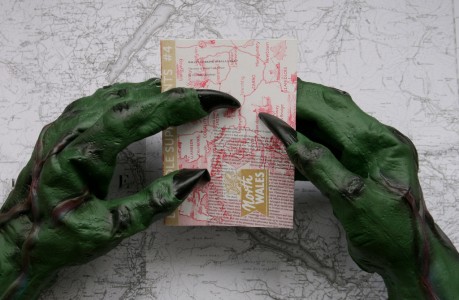 //////////////////////////////////////////////////////////////////////////////////////////////////
Thomas Goddard | Beast of Bala in TOMTOM at MODEL for Liverpool Biennial | Potential Endings screened in Colarado, USA |
It's TOMTOM with a bit of added TOM this month. The beast has been unleashed and Teggie will be on show at Model Gallery in Liverpool opening this weekend. TOMTOM, the second in a series of independent curated group exhibitions presented in the city during Liverpool Biennial 2014.
Preview Friday 5th Sept 6pm-9pm
Exhibition runs Saturday 6 Sept – Sun 28 Sept 2014
Tom Esam / Tom Gidley / Tom Goddard / Tom Ireland / Tom Nolan / Tom Prater / Tom Smith / Tom Whittle / Tom Worsfold
TOMTOM occupies the geographical locations and working situations of Tom's throughout England, Scotland and Wales whilst concurrently assembling sculpture, painting, film, drawing, audio installation, photography and various interventional practices together in Liverpool by 9 of the most interesting Tom's.
Optimising your exhibition experience to make navigation easier and quicker, TOMTOM – You are here…
As part of TOMTOM I'll be heading back to Bala to find Teggie once and for all on Sept 20th. You can check on my progress by following @beastofbala @modelliverpool
My Potential Endings series is on the move too as part of Elysium Gallery's From Here & There exhibition at Clara Hatton Gallery in Colorado, USA opening on Friday 26th September, 6-8pm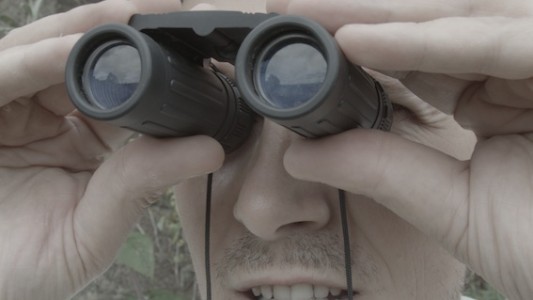 Still from The Farthest Point of Navigation…with an idea at the back of it, single channel video, 2014
I've been navigating the Taff and Tawe rivers with my side kick Barnaby Dicker as part of our Fourth Wall Festival collaboration The Farthest Point of Navigation…with an idea at the back of it.
Come and join us as we share our hearts of darkness with you at Porters, Cardiff on Weds 22nd October. Time to be confirmed.
Find out more about Fourth Wall Festival's excellent line up here
When on dry land I've been in a darkened room editing my series of films from my BBC Residency and you'll be able to see them soon but to whet your appetite here's a gif.
Keep your eyes peeled for NATO themed bus tours and walks as part of Cardiff Contemporary in October too.
Looking forward to catching up with you in Liverpool, Colorado or Cardiff soon.
//////////////////////////////////////////////////////////////////////////////////////////////////
Thomas Goddard 2014 | The Life, Death and Afterlife of Lizzie the Elephant | Making the News Residency | Oriel Davies Open |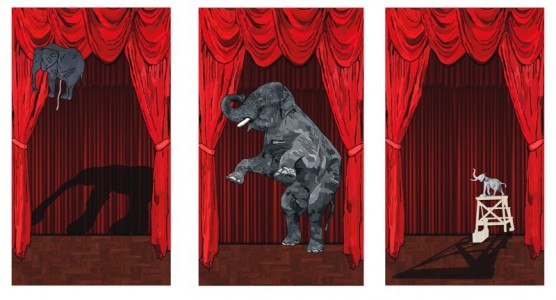 The Life, Death and Afterlife of Lizzie the Elephant, 3 part museum banner, 2014
It's been a busy one here in the run up to the opening of Art Across the City from 6.30pm on Saturday April 12th at National Waterfront, Swansea. My work looks at the sad but true story of Lizzie the
Elephant. I'm inviting everyone to a series of workshops, events and an 'elephant' procession through Swansea on May 10th. My monumental banner adorning Swansea Museum and a 'golden' ticket are the entry points to celebrating a local legend's eventful life.
Here's an interview with me talking about the background and different forms the project will take. Art across the City runs until June 1st so this year why not actually have a holiday for once, you know you deserve it and head over to sunny Swansea!
2014 artist commissions:
Jon Burgerman / Jeremy Deller / Craig Fisher / Thomas Goddard / Nick Jordan / Jeremy Millar / Lisa Scantlebury / Ross Sinclair / Bob & Roberta Smith / Ultimate Holding Company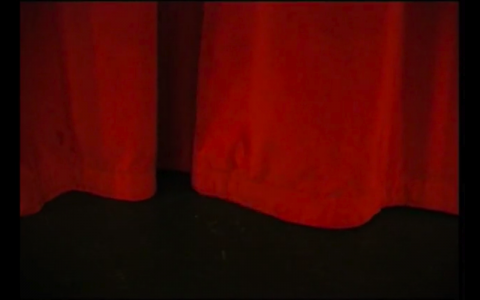 Still from Mobile Punch & Judy Man, Film, 22 x17.5cm monitor, Fourth Wall Film Festival 2013
I've been selected as Outcasting and BBC Wales' first ever Artist in residence for Making the News. I will be based at the BBC Wales offices at Llandaff, Cardiff and will follow Owain Clarke the BBC Wales Health Correspondent.
'For the residency I would like to use the footage that is left on the cutting room floor and out of the broadcast news to create an alternative story. In my film I would like to question the idea of now, something that plays an important part in the mass dispersal of media to create a film that is multi-layered and cannot be conventionally consumed. In my film I will take images, sound and footage from other events that happen during the day of the broadcast as well, if possible, archive material related to the content of the broadcast news story.
The film will explore the relationship between news imagery and how we recognise and digest these images as well as our relationship with them. Links will appear and interrupt the film using gradual repetitions of image and sound to layer and show the development of the story. I will play with the process of renewal and forgetting where memories can be seemingly forgotten then unexpectedly return to human consciousness.'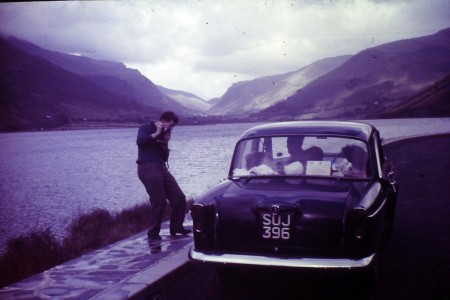 On the banks of Bala Lake, Research photograph c.1973, Beast of Bala ACW funded research project 2013
I have been selected for the Oriel Davies Open 2014 which will open the following weekend on Saturday April 19th, 5pm-7pm.
I'm very grateful to the 2014 selectors for selecting me: Deirdre Figueiredo (Director, Craftspace), Helen Legg (Director, Spike Island), Anthony Shapland (Artist & Co-Director of g39) and Alex Boyd Jones (Curator, Oriel Davies).
The exhibition will run until 18th June, plenty of time to vote for me to receive the People's Choice Award! You could also vote for one of this lot too:
Caroline Allen, Kay Bainbridge, Jenny Baines, Kelly Best, Richard Bowers, Sasha Bowles, Jessie Brennan, Rachel Busby, Jane Cairns, Agnes Calf, Robert Cervera, David Cushway, Hannah Downing, Nisha Duggal, James Epps, Bob Gelsthorpe, Anne Gibbs, Thomas Goddard, Alastair John Gordon, Nigel Grimmer, Richard Higlett, Kathryn Hinton, Jim Howieson, Sarah Hughes, Shaun James, Neil Jones, Bernadette Kerrigan, Jin Eui Kim, John Lawrence, Sharon Leahy-Clark, Lawrence Leaman, Hywel Livingstone, Rosanna Martin, Eva Masterman, Guy Mayman, Neil McNally, Jackie Morris, Conrad Pack, Bharti Parmar, Susan Phillips, Nicole Polonsky, Chris Poolman & Elizabeth Rowe, Sara Rees, Ruaidhri Ryan, Abigail Sidebotham, Howard Silverman, Rebecca Sitar, Kristian Smith, Helen Snell, Josephine Sowden, Andre Stitt, Joan Sugrue, David Theobald, Charlie Godet Thomas, Clare Thornton, Alana Tyson, Paul Westcombe, Hanne Westergaard, Gwyn Williams, Maarten van den Bos
My Potential Endings series will form part of the film programme accompanying the new exhibition, Facing Extinction by Gustav Metzger at the James Hockey Gallery at the University for the Creative Arts, Farnham.
Preview: Thursday 6 March 2014, 5.30-8pm
Exhibition runs: 7 March – 5 April 2014
The Conference: 7 & 8 June 2014
Facing Extinction is the first of two linked events and is an ambitious re-working of Metzger's seminal work Mass Media: Today and Yesterday.
Finally I'm one of the invited artists involved in Jo Marsh and James Harper's new project I know you; you can come with me. A collaborative gifting project for North Wales so give them a follow on twitter and see how the project unfolds.
That's everything for now. I'd like to thank you all for your continued support.
I hope to see many of you at the upcoming openings.
//////////////////////////////////////////////////////////////////////////////////////////////////
//////////////////////////////////////////////////////////////////////////////////////////////////
//////////////////////////////////////////////////////////////////////////////////////////////////
//////////////////////////////////////////////////////////////////////////////////////////////////
//////////////////////////////////////////////////////////////////////////////////////////////////
//////////////////////////////////////////////////////////////////////////////////////////////////
//////////////////////////////////////////////////////////////////////////////////////////////////
//////////////////////////////////////////////////////////////////////////////////////////////////